Fully automatic Transmission XTG 411-6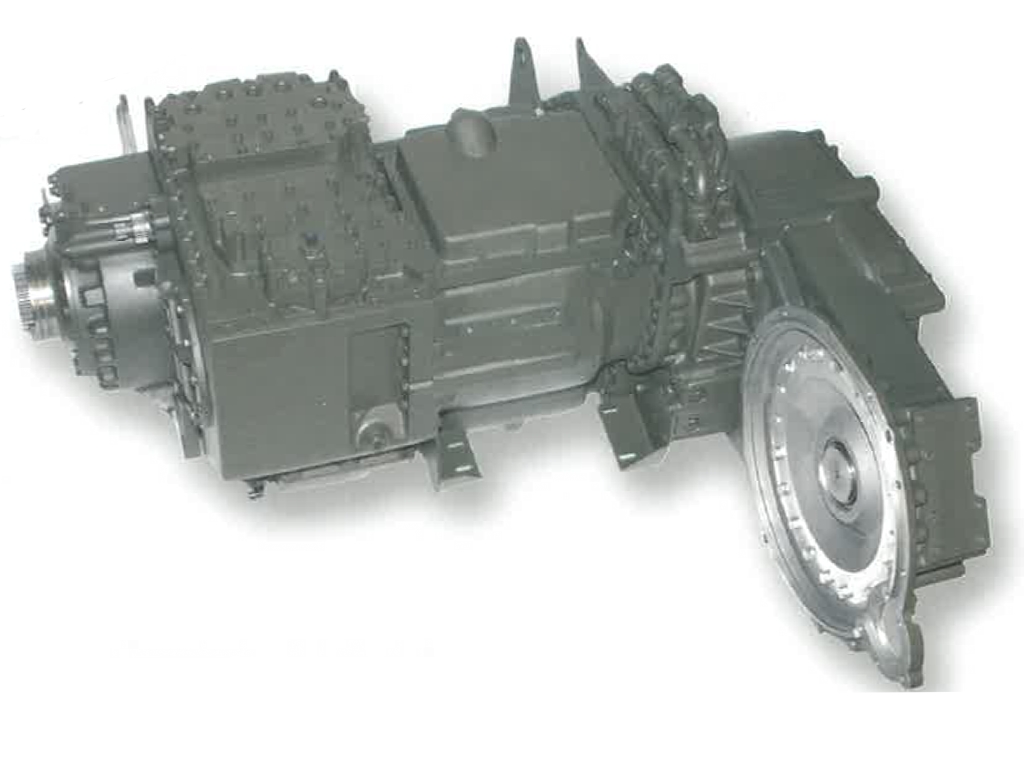 Electronically controlled automatic transmission XTG 411-6-N, originally developed and produced by American company Allison Transmission. Now the production rights for this model are with Nimda Company only.
The transmission is designed for use with transversally mounted engines, has a compact design and high power to size and weight ratio. It has a spur gear input transfer and integrated torque converter with automatic lock up clutch, has integral steering and is equipped with service/parking brakes. The transmission has four forward speeds and two reverse speeds with fully automatic range selection with electronically adaptable programmed shift logic. The control has also one forward and one reverse manual override shifts. The transmission has an electronic diagnostic unit which monitors operation against pre-set operation parameters and provides electronic protection, and is connected to the main vehicle diagnostic system.